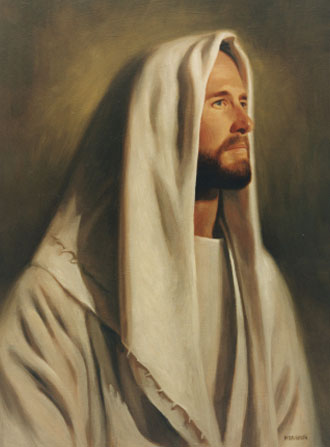 We often speak of the Savior's Atonement—and rightly so!
In Jacob's words, "Why not speak of the atonement of Christ, and attain to a perfect knowledge of him?"
4
But as "we talk of Christ, … rejoice in Christ, … preach of Christ, [and] prophesy of Christ"
5
at every opportunity, we must never lose our sense of awe and profound
gratitude
for the eternal sacrifice of the Son of God.
I marvel to think that the Son of God would condescend to save us, as imperfect, impure, mistake-prone, and ungrateful as we often are. I have tried to understand the Savior's Atonement with my finite mind, and the only explanation I can come up with is this: God loves us deeply, perfectly, and everlastingly. I cannot even begin to estimate "the breadth, and length, and depth, and height … [of] the love of Christ."
7
Even if we were to serve God with our whole souls, it is not enough, for we would still be "unprofitable servants."
12
We cannot earn our way into heaven; the demands of justice stand as a barrier, which we are powerless to overcome on our own.
The grace of God is our great and everlasting hope.
With the gift of God's grace, the path of discipleship does not lead backward; it leads upward.
Another element of God's grace is the opening of the windows of heaven, through which God pours out blessings of power and strength, enabling us to achieve things that otherwise would be far beyond our reach. It is by God's amazing grace that His children can overcome the undercurrents and quicksands of the deceiver, rise above sin, and "be perfect[ed] in Christ."
22
If grace is a gift of God, why then is obedience to God's commandments so important? Why bother with God's commandments—or repentance, for that matter? Why not just admit we're sinful and let God save us?
Trying to understand God's gift of grace with all our heart and mind gives us all the more reasons to love and obey our Heavenly Father with meekness and gratitude. As we walk the path of discipleship, it refines us, it improves us, it helps us to become more like Him, and it leads us back to His presence. "The Spirit of the Lord [our God]" brings about such "a mighty change in us, … that we have no more disposition to do evil, but to do good continually."
28
Dear brothers and sisters, living the gospel faithfully is not a burden. It is a joyful rehearsal—a preparation for inheriting the grand glory of the eternities. We seek to obey our Heavenly Father because our spirits will become more attuned to spiritual things. Vistas are opened that we never knew existed. Enlightenment and understanding come to us when we do the will of the Father.
30
www.lds.org/general-conference/2015/04/the-gift-of-grace?lang=eng