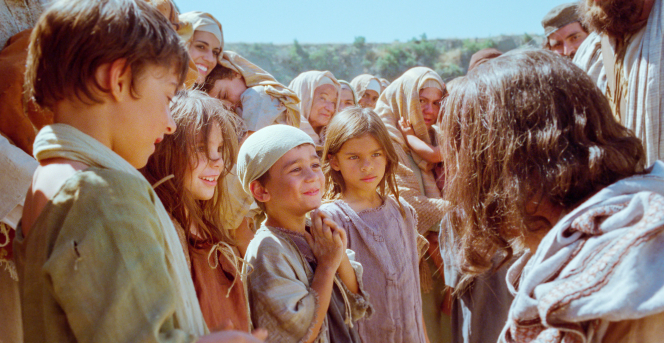 President
Thomas S. Monson
has described the rising generation as "the very best ever
1
and has said to our youth: "You have come to this earth at a glorious time. The opportunities before you are nearly limitless." But he also warned, "We have been placed on earth in troubled times." "It is a time of permissiveness, with society in general routinely disregarding and breaking the laws of God." We are surrounded by so much that is designed to divert our attention. "The adversary is using every means possible to ensnare us in his web of deceit."
We hold in our arms the rising generation. They come to this earth with important responsibilities and great spiritual capacities. We cannot be casual in how we prepare them. Our challenge as parents and teachers is not to create a spiritual core in their souls but rather to fan the flame of their spiritual core already aglow with the fire of their premortal faith.
Are the life and teachings of Jesus Christ embedded in the minds and souls of our children? Do they think about the Savior's life when they wonder what to do in their own lives? This will be more and more important in the years ahead.
Have our children visualized the premortal council, where Jesus—the greatest of all—declared, "Here am I, send me"? Do they see their own willingness to serve as following His example?
Do they think about His humble birth, the Savior of the world lying in a manger? Do His circumstances help them better understand the proper place of material possessions?
Do they know that Jesus often taught, "Ask, and ye shall receive"? Do His prayers of thankfulness and His pleadings to His Father flow through our children's minds as they kneel in prayer with their own concerns?
Have we told them of the love Jesus has for children, how He held them in His arms, prayed for them, and wept? Do our children know that Jesus stands ready "with open arms to receive [them]"?
Do they take strength in the stories of Jesus fasting—as we teach them the law of the fast?
Do our children say, "Tell me the stories of Jesus I love to hear"?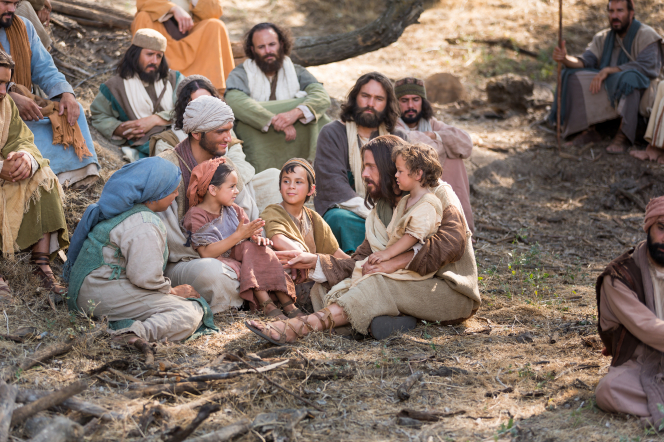 To the youth and children: Live up to your important responsibilities and great spiritual capacities. Seek to know more about Jesus; open the scriptures. One idea would be to read again the book of John and then discuss it with your parents, teachers, and each other.
To fathers and mothers, to grandfathers and grandmothers, and to those without children of their own who lovingly nurture children and youth, my counsel is to speak more frequently about Jesus Christ. In His holy name is great spiritual power. "There [is] no other name given nor any other way … whereby salvation can come unto the children of men, only in and through the name of Christ."
To mothers who are raising their children without a father in the home, I promise you that as you speak of Jesus Christ, you will feel the power of heaven blessing you.
I make a special appeal to fathers: Please be an important part of talking to your children about the Savior. They need the confirming expressions of your faith, along with those of their mother.
Although there may be times when a child does not listen with a believing heart, your testimony of Jesus will remain in his or her mind and soul.
If a child is not listening, don't despair. Time and truth are on your side. At the right moment, your words will return as if from heaven itself. Your testimony will never leave your children.
As you reverently speak about the Savior—in the car, on the bus, at the dinner table, as you kneel in prayer, during scripture study, or in late-night conversations—the Spirit of the Lord will accompany your words.
As you do your best, the testimony of Jesus will gently distill upon your children's hearts. They will go to their Heavenly Father in humble prayer and feel His influence through the power of the
Holy Ghost
. A stronger personal faith in Jesus Christ will prepare them for the challenges they will most surely face.
I testify that Jesus is the Christ, the Savior of all mankind. His life, His Atonement, His Resurrection, His awaited return are as sure and certain as the rising sun. His name be praised forever and ever.
In the holy name of Jesus Christ, amen.