The choices you make—mission, education, marriage, career, and service in the Church—will shape your eternal destiny.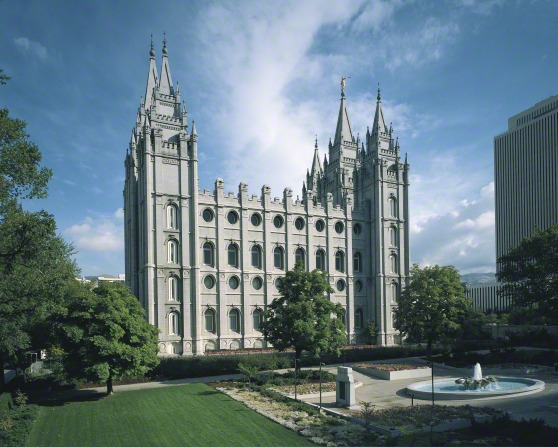 Much has been written and said about today's generation of young adults. Research shows that many resist organized religion. Many are in debt and unemployed. A majority like the
idea
of marriage, but many are reluctant to take that step. A growing number don't want children. Without the gospel and inspired guidance, many are wandering in strange paths and losing their way.
Fortunately, young adult members of the Church lag behind in these troubling trends, in part because they are blessed with the gospel plan. That eternal plan includes holding fast to the iron rod—cleaving to God's word and the word of His prophets. We need to tighten our grip on the rod that leads us back to Him. Now is the "day of choosing"
for all of us.
You are living through a critical period of your life. The choices you make—mission, education, marriage, career, and service in the Church—will shape your eternal destiny. This means you will always be looking ahead—looking to the future.
One of the purposes of the scriptures is to show us how righteous people respond to temptation and evil. In short, they avoid it! Joseph ran from Potiphar's wife.
Lehi took his
family
and left Jerusalem.
4
Mary and Joseph fled into Egypt to escape Herod's wicked plot.
In every instance, Heavenly Father warned these believers. Similarly, He will help us know whether to fight, flee, or go with the flow of our unfolding circumstances. He will speak to us through prayer, and when we pray, we will have the
Holy Ghost
, who will guide us. We have the scriptures, the teachings of living prophets, patriarchal blessings, the counsel of inspired parents, priesthood and auxiliary leaders, and, above all, the still, small voice of the Spirit.
The Lord will always keep His promise: "I will lead you along."
The only question is, will we let ourselves be led? Will we hear His voice and the voice of His servants?
testify that if you are there for the Lord, He will be there for you.
7
If you love Him and keep His commandments, you will have His Spirit to be with you and guide you. "Put your trust in that Spirit which leadeth to do good. … By this shall you know, all things … pertaining unto things of righteousness."
8
Many of your generation are facing crushing debt. When I was a young adult, my stake president was an investment banker on Wall Street. He taught me, "You are rich if you can live happily within your means." How can you do it? Pay your
tithing
and then save! When you earn more, save more. Don't compete with others to have expensive toys. Don't buy what you can't afford.
Education prepares you for better employment opportunities. It puts you in a better position to serve and to bless those around you. It will set you on a path of lifelong learning. It will strengthen you to fight against ignorance and error. As
Joseph Smith
taught: "Knowledge does away with darkness, suspense and doubt; for these cannot exist where knowledge is. … In knowledge there is power."
"To be learned is good if they hearken unto the counsels of God."
Education will prepare you for what is ahead, including marriage.
None of us marry
perfection;
we marry
potential.
The right marriage is not only about what I want; it's also about what she—who's going to be my companion—wants and needs me to be.
To be ready for marriage, make certain you are worthy to take the
sacrament
and hold a temple recommend. Go to the temple regularly. Serve in the Church. In addition to serving in Church callings, follow the example of the Savior, who simply "went about doing good."
Remember, no one can reach upward on your behalf. Only
your
faith and prayers will cause you to lift yourself and have the mighty change of heart. Only
your
resolve to be obedient can change your life. Because of the Savior's atoning sacrifice for you, the power is in you.
17
You have your agency, you have strong testimonies if you are obedient, and you can follow the Spirit that guides you.
I bear my testimony that God lives. I bear my special witness that the Savior loves you. "Shall we not go on in [His great] cause? Go forward and not backward."
As you follow Him, He will strengthen and uphold you. He will bring you up to your highest home. In the name of
Jesus Christ
, amen.