In 1979, Elder Howard W. Hunter, then a member of the Quorum of the Twelve Apostles, said: "I fully believe that in the near future we will see some of the greatest advancements in spreading the gospel to all nations that have ever taken place in this dispensation or any previous dispensation. I am sure that we will be able to look back in retrospect … and record as Luke did, 'And the word of God increased' (
Acts 6:7
)."
1
When Elder Hunter spoke those words, political restrictions prohibited missionaries from teaching the gospel in most countries of Eastern Europe and in the Soviet Union. Within 10 years, many of those restrictions began to be lifted. In 1989 and 1990 the Berlin Wall, which had separated West and East Germany for nearly 30 years, was torn down.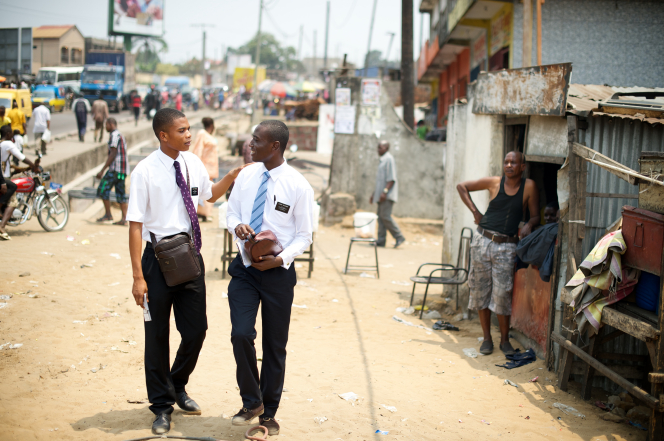 President Hunter's eagerness to reach out to all of God's children, regardless of nationality or creed, was evident in his work in the Middle East. The First Presidency gave him significant assignments in Jerusalem, including oversight of the construction of the Orson Hyde Memorial Garden and the Brigham Young University Jerusalem Center for Near Eastern Studies. Although proselyting was not allowed in that region, President Hunter built lasting friendships among those with whom he worked, both Jewish and Arabic people. "The purpose of the gospel of
Jesus Christ
is to bring about love, unity, and brotherhood of the highest order," he said.
4
In the message of the gospel, the entire human race is one
family
descended from a single God. All men and women have not only a physical lineage leading back to Adam and Eve, their first earthly parents, but also a spiritual heritage leading back to God the Eternal Father. Thus, all persons on earth are literally brothers and sisters in the family of God.
It is in understanding and accepting this universal fatherhood of God that all human beings can best appreciate God's concern for them and their relationship to each other. This is a message of life and love that strikes squarely against all stifling traditions based on race, language, economic or political standing, educational rank, or cultural background, for we are all of the same spiritual descent. We have a divine pedigree; every person is a spiritual child of God.
The Church, being the kingdom of God on earth, has a mission to all nations. "Go ye therefore, and teach all nations,
baptizing
them in the name of the Father, and of the Son, and of the
Holy Ghost
:
"Teaching them to observe all things whatsoever I have commanded you" (
Matt. 28:19–20
). These words from the lips of the Master know no national boundaries; they are not limited to any race or culture. One nation is not favored above another. The admonition is clear—"teach
all
nations." …
As members of the Lord's church, we need to lift our vision beyond personal prejudices. We need to discover the supreme truth that indeed our Father is no respecter of persons. Sometimes we unduly offend brothers and sisters of other nations by assigning exclusiveness to one nationality of people over another. …
As members of the Church of Jesus Christ, we seek to bring all truth together. We seek to enlarge the circle of love and understanding among all the people of the earth. Thus we strive to establish peace and happiness, not only within Christianity but among all mankind. …
What does the Atonement have to do with missionary work? Any time we experience the blessings of the Atonement in our lives, we cannot help but have a concern for the welfare of [others].
We are to stand as witnesses of God at all times [and] in all places, even until death. We renew that covenant during the
sacrament
when we covenant to take the name of Christ upon us.
Missionary service is one important way we take upon ourselves his name. The Savior has said if we desire to take upon us his name, with full purpose of heart, we are called to go into all the world and preach his gospel to every creature (see
D&C 18:28
). …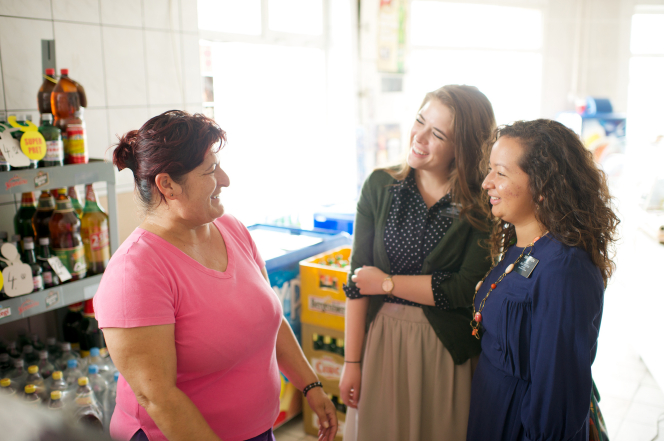 As the walls in Eastern Europe … and many other parts of the world come tumbling down, the corresponding need for more missionaries to fulfill the divine commission to take the gospel to all the earth will certainly go up! Are we ready to meet that contingency?
To satisfy the new demands being made upon us in this great missionary work of the last days, perhaps some of us (particularly the older generation whose families are raised) need to take stock to determine whether "walls" that we have built in our own minds need to come down.
We have been privileged to be born in these last days, as opposed to some earlier dispensation, to help take the gospel to all the earth. There is no greater calling in this life. If we are content to hide behind self-made walls, we willingly forgo the blessings that are otherwise ours. The Lord in modern-day revelation explains the great need:
"For behold the field is white already to harvest; and lo, he that thrusteth in his sickle with his might, the same layeth up in store that he perisheth not, but bringeth salvation to his soul." (
D&C 4:4
.)
May the Lord bless us that the walls of our minds may not obstruct us from the blessings that can be ours.
12